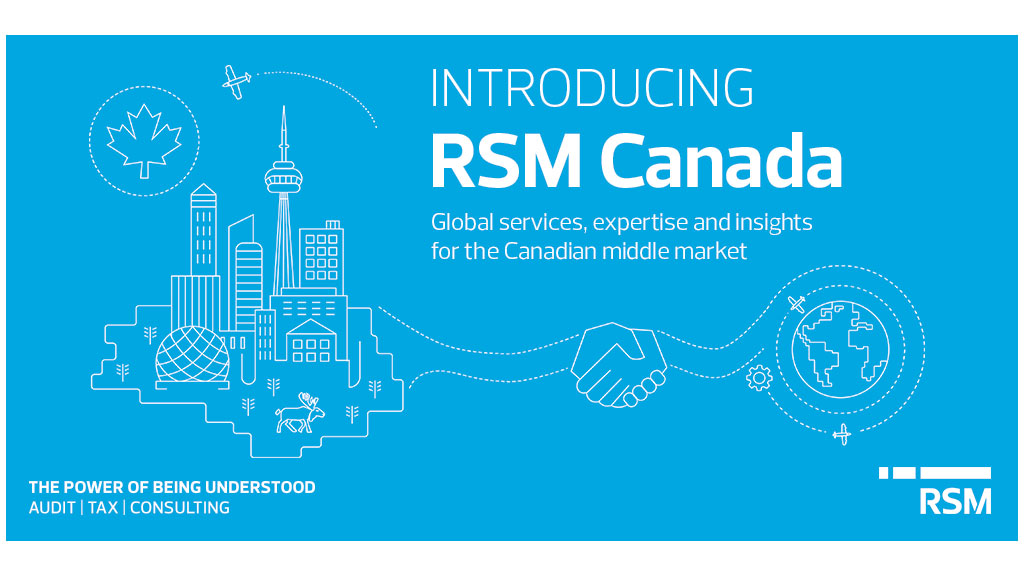 NEWS RELEASE: RSM CANADA PARTNERS WITH THINK CANADA 2018 SUMMIT FOR INVESTMENT OPPORTUNITY
Think Canada is proud to announce their partnership with RSM Canada for a venture prospect to International businesses looking to expand into the Canadian market.
RSM's purpose is to deliver the power of being understood to its clients, colleagues and communities through world-class audit, tax and consulting services focused on middle market businesses. The clients they serve are the engine of global commerce and economic growth, and the firm focuses on developing leading professionals and services to meet their evolving needs in today's ever-changing business environment. International companies looking to extend into the Canadian market can take advantage of the services that RSM Canada has to offer to help grow and continue successful business practices.
RSM's professionals are highly attuned to the industry's accounting requirements, reporting issues and evolving tax legislation, and they reach a wide range of markets from manufacturing, finance and insurance, technology, private equity, business and professional services, and real estate and construction. RSM is able to fit the needs of many international companies looking to develop their business in Canada.
RSM Canada is the Canadian member firm of RSM International, a global network of independent audit, tax, and consulting firms. Along with the expertise that RSM Canada has to offer, businesses who partner with them will also gain access to over 43,000 professionals in more than 120 countries around the world and expertise tailored to the middle market.
RSM Canada's Isabella Bertani, audit partner will be moderating a panel on CETA and another panel on cross border trade, hot topics in light of the current economic and political discourse. Ben Gibbons, capital markets & M&A advisory partner will also be moderating a panel on venture fundraising in Canada while Alex Kotsopoulos, vice president, economics, will be speaking at a panel about successful smart cities and intelligent communities
Think Canada looks forward to showcasing RSM Canada and what they have to offer International businesses and as a partner at the 2018 summit.
To subscribe to our mailing list and receive updates on Think Canada, click here.
For media inquiries, click here.